Facial Fillers & Injectables
Elective facial surgeries are an increasingly popular way for patients to smooth and fill in wrinkles, tighten sagging skin and reduce the visible signs of aging. In the past, facial rejuvenation involved surgical procedures designed to tighten the skin. The focus now is more preventative in nature, with many patients opting for non-surgical treatment involving injectable facial fillers.
What Kinds of Non-Surgical Facial Rejuvenation Treatments Are Available?
Injectable relaxers and fillers are the most common non-surgical injection treatments to get the younger looking skin you desire. Injectable fillers fill in lines and wrinkles to add volume to facial features while injectable relaxers work by relaxing the muscles. During your consultation appointment, our cosmetic injector will discuss the different types and their effective uses based on your unique goals.
Injectable Relaxers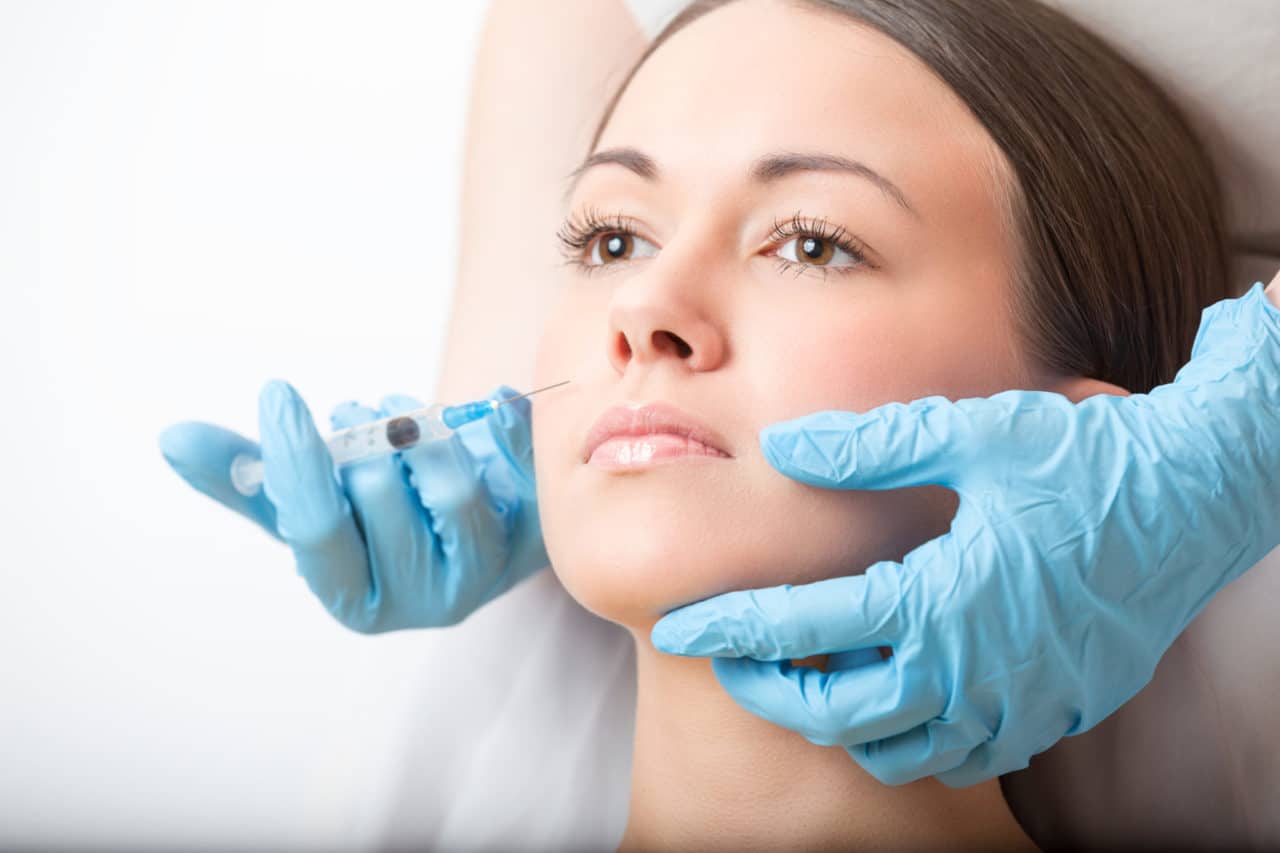 According to statistics from the American Society of Plastic Surgeons, injection relaxers are the most popular minimally-invasive cosmetic procedure available. In fact, last year, Americans underwent more than seven million treatments.
Injections are primarily used to reduce the appearance of facial wrinkles by blocking signals from your nerves to your muscles, preventing them from contracting. This causes the wrinkles to relax and soften. They are most useful in treating:
Forehead lines
Crow's feet
Frown lines
Lip Flip
Gummy Smile
Chin Dimpling
Results usually take a few days to appear and will last about three months. Maintenance injections are needed if you wish to continue treatment beyond the initial dose.
Our cosmetic injector will discuss all potential side effects and considerations with you during your consultation.
Injectable relaxers block the release of chemicals that cause facial muscles to contract; ultimately, this leads to softened lines.
Treatment takes 10 to 20 minutes; no anesthesia is required.
Injectable Fillers
Soft tissue fillers are injected into or under the skin to give you a more youthful appearance. They fill in lines and wrinkles that are the result of aging, smoking, sun exposure and gravity. The typical procedure takes less than thirty minutes and targets the following areas of the face:
Lips
Nasolabial and Marionette Lines
Cheekbones
Fine lines
Injectable wrinkle fillers use substances that fill in lines and creases and add volume to facial features. They can be used to plump up cheeks and lips, soften facial features and reduce saggy skin. Often, they are used in conjunction with other skin treatment procedures (e.g., injectable relaxants).
Hyaluronic acids are naturally occurring tissue compounds that help to lubricate the tissues and are a natural component of healthy, youthful skin. Results are instantaneous. There are a large and growing number of these safe and reliable products available.